Even though I try to attempt a new meal every week, there are a few tried-and-true faves that I make time and time again for my family because they are delicious, simple, and affordable. 
1. Instant Pot Lasagna Soup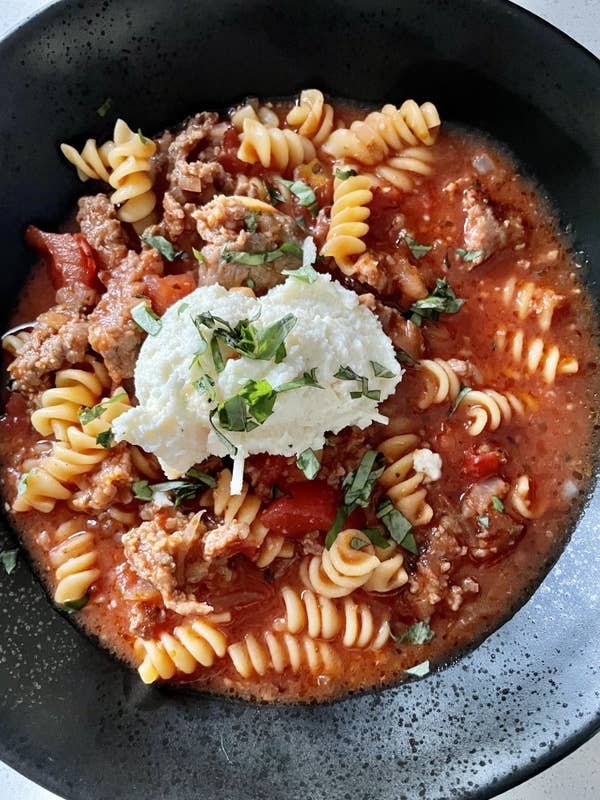 This is an Instant Pot favorite. (But no need to stress if you're without one — this recipe gives cooking instructions for the stove and oven, too.) I love a good lasagna, but it can be a feel a little too involved at times. I like this option when you're on the run, feeling unmotivated, or in need of a "set it and forget it" meal.
2. Chicken & Veggie Stir Fry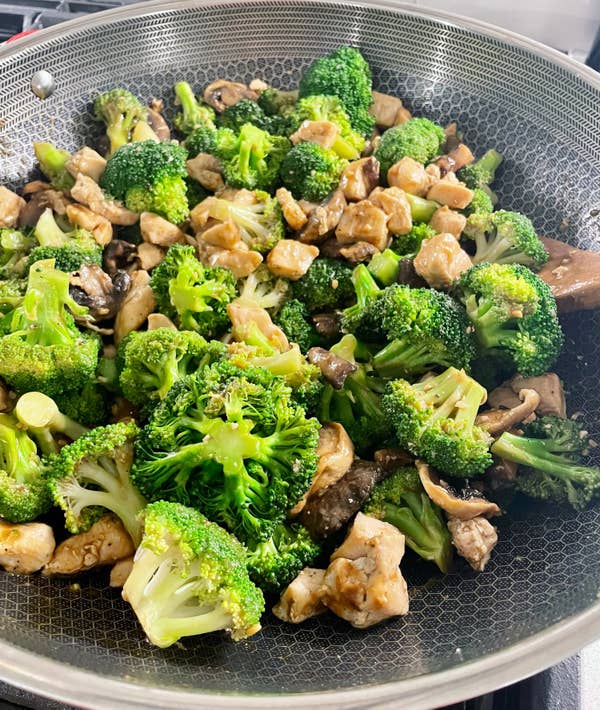 Another one pan wonder. I love that you can really customize this recipe with different vegetables — and the broccoli and mushroom combo really works well for my family. The mushrooms absorb all the great flavors of the sauce, and my kids love the "mini trees."
3. Stuffed Bagel Balls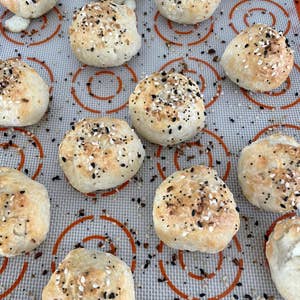 These bites are a regular breakfast go-to in my house. I especially love these for my kids because it takes out the additional hassle of the cream cheese mess that a traditional bagel 'n' schmear often leaves us. These also reheat well so I can make a big batch on the weekends for the week ahead.
4. Chipotle-Style Chicken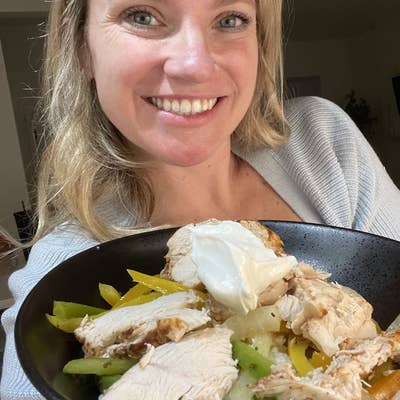 This is a go-to when I need something that's easily customizable for different palates — and it works equally well with chicken breasts or chicken thighs. (If you want a true replica of Chipotle's version, you need to go with the thighs.)
I don't do well with spicy food, and neither do my kids. So, instead of chopping up the chiles, I leave them whole as the chicken marinades and then remove them for the cooking process. This allows the chicken to soak up a bit of the heat without going overboard (for us).
5. Italian Chopped Brussels Sprout Salad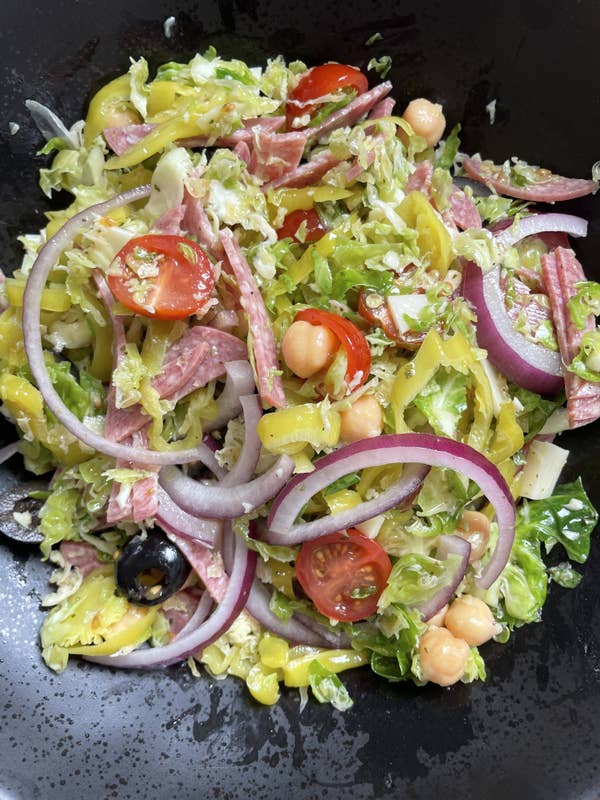 Perfect for prepped lunches. Because of the heartiness of the Brussels sprout base, this salad doesn't get soggy even if you make it well in advance. Every ingredient in this salad really highlights itself. I make this one exactly as written.